Just another reason why we have such great members in our club who make sure we all have fun while we training hard!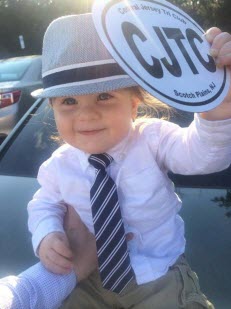 1st Place President's Photo Challenge:
Name: Gary Rollins
Gary wins the overall prize for this very cute photo of his son with our CJTC magnet. In fact, it was the very first entry into the contest this year.
Prize: Gary receives a 2015 Club Membership and a water bottle filled with a selection of GUs and Chomps.
2nd Place President's Photo Challenge:
Name: Tom Partyka
Tom wins second place for this spectacular cliff hanger photo from his trip to Zion National Park in Utah.
Prize: A running hat with a water bottle filled with his choice of nuts and earthy crunchy, good for you healthy stuff (yuck!) because he doesn't eat GUs or Chomps and lastly a Rutgers Unite Coffee mug.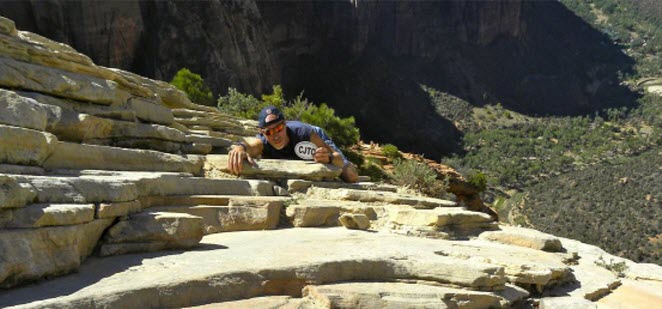 3rd Place President's Photo Challenge:
Name: Danielle Armus
Danielle wins a prize for the second year in a row with this humorous photo which anyone can't help but have a good laugh.
Prize: A running hat with a water bottle filled with GUs and Chomps and a Rutgers Unite Coffee mug.
Volunteer(s) of the Year Awards:
Name(s): Diane Foley, Susun Kinsey and George Ulasevich
We are very happy to give the volunteer of the year award to three members this year. Diane, Susan and George all contributed to the club in many ways by volunteering their time and energy to keep our events organized and running smoothly. In particular all three made significant contributions to help organize and run the aid station at Ironman 70.3 Princeton this year. We thank them for their efforts and contributions to the club.
Prize: Diane and George both receive a hoodie sweatshirt, t-shirt and a cap while Susan is awarded a 2015 club membership.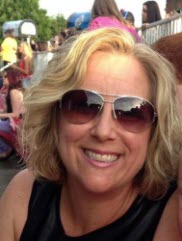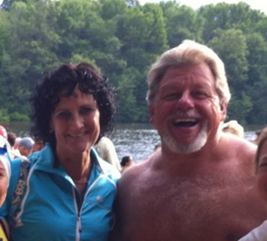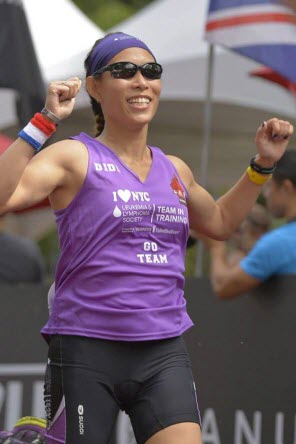 Rookie of the Year Award:
Name: Didi Yep
Didi returned to the sport after several years of being away. Even though she was inactive for a while she in fact completed her first Olympic distance this year. Didi led the way for any new members to take on new challenges and stick with the sport.
Prize: A free CJTC Tri Kit Top and Bottom
Spirit Award:
Name: Howard Uniman
Howard received the 2015 Spirit Award for his constant positive attitude, smiling face and his persistent wearing of the CJTC kit to represent the club at all events.
Prize: Howard wins a gift certificate for a free pair of running shoes from The Westfield Running Company.